Hello and welcome!
My name is Gaël and I am a direct-response copywriter for SaaS companies.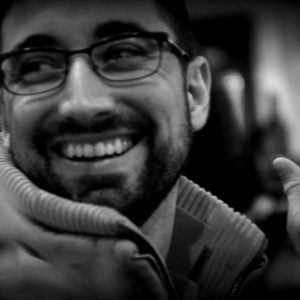 You see, as I speak with many businesses, there are 2 things they ABSOLUTELY want when we work together:
They want to convert more leads to clients
They want to sell more to existing clients.
And among ALL the things I can do to address it, the 3 things that I know will give them the best results are:
The first thing is their  Sales Funnel. That is to review the way they handle a prospect from the very 1st interaction to becoming a client.
And if they don't have a well defined funnel, they do not maximise the number of products or services they can sell to each client and prospect never become clients.
The second thing is the Direct-Response copywriting. That is writing their sales letters, their squeeze pages, their email sequences, their Video Sales Letters (or VSL).
And if they don't have good, compelling copy that moves their prospects to take action then they are losing money every step of the way…
The third thing is to review their product offering and prices. That is to make the offering easy to buy for the prospects.
And if they don't have a product that is easy to sell, well people don't buy it.
I had the opportunity to help several businesses with their Direct-Response Copywriting and they were kind enough to give me some testimonials: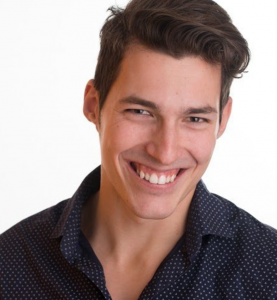 Kevin Aziosmanoff, Founder of Athletic-Fit

In August 2016, I launched an online programme in Fitness.

After my orchestrated launch, Jeff Walker style, where I sold around 18 programmes per month for 2 months, I was making 5 sales per month.

This was a big problem as I left my job and needed the money to live.

I needed sales.

This is when I hired a direct-response copywriter: Gaël

We reviewed 3 things.

My copy
My funnel
My offering

3 months after working together, these are my results:

I sold 30 programmes in just 1 month
(my biggest month to date!)
I have 4 products to sell instead of 1, so I get more revenue PER CLIENT
I have tripwire and upsell offers

I have a 3x ROI and it is just the beginning: I will use his work for months.

How is it work with Gaël?

Great. Gaël exceeded my expectation.

In addition to the copy, we had no-nonsense discussion about how to create multiple streams of income with my programmes.

Allowing me to be financially independent on my way to be financially free.

He delivers on time.
He is friendly and happy to help (he even made personalised videos to help me)
He is always positive

So much so that I will work with him again.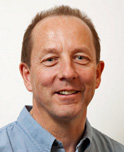 Rupert Morris, Chairman of Clarity, The Writing Experts 

Gaël Reignier is a wonderfully enthusiastic and committed person. If he takes an interest in a business project, he will follow through and do his utmost to ensure that the project is successful. In just two months, he has helped give my business a new focus and discipline. He understands marketing, and relies on common sense rather than fashionable pseudo-science. He is 100% reliable, and always a pleasure to work with.
To help you discover what would help your business, I run a FREE 30-minute discovery call.
Email me on info@services42.com to organise the call.
I look forward to connecting with you.
Gaël